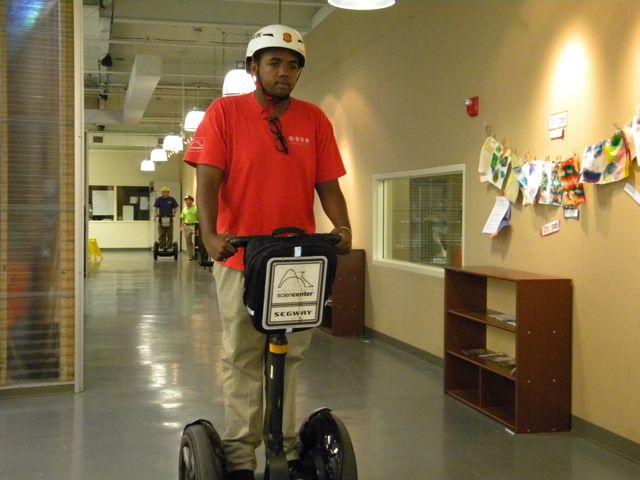 It's a bike…it's a scooter… no, it's a what-cha-ma-call-it.
It's a Segway! Ever since 2001, Segways have been a more eco-friendly and efficient way to travel over short distances. Creator Dean Kamen, had high hopes for the Segway and so far they have lived up to the hype.
The Segway is a self-balancing personal transportation device with two wheels. Each wheel is run by its own motor and gyroscopes, which are balancing devices, that help keep the device upright and balanced.
Segways can be found at the St. Louis Science Center through a program that provides tours. The average cost of a Segway is around $6000, according to the company.
Photo: Alex Walters