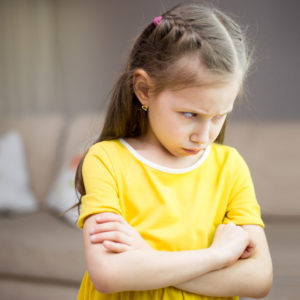 by Emma Cook and Abby Miller; Farnsley Middle School (Louisville, KY)
Teacher: Marsha Buerger
The Centers for Disease Control and Prevention (CDC) in November, 2016 reported that suicide rates among American middle school students, aged 10 to 14, were higher than rates of death from motor vehicle crashes in that age group. Researchers from the CDC analyzed data from the 2005 to 2014 from a National Survey on Drug Use and Health on adolescents that examined trends in "major depressive episodes" over the previous year. Major depression events may happen when someone develops a depressed mood, or even a loss of interest in their regular activities, along with other depressive symptoms
According to Ramin Mojtabai, a professor in the Department of Mental Health at the John Hopkins Bloomberg School, in Baltimore, MD, "There are a growing number of adolescents with depression and we are making few inroads in getting mental health care to this population." According to the John Hopkins Bloomberg School website he also says, "It is imperative that we find ways to reach these teenagers and help them manage their depression."
According to the World Health Organization, "Depression is a mental condition characterized by feelings of severe despondency and dejection, typically also with feelings of inadequacy and guilt, often accompanied by lack of energy and disturbance of appetite and sleep."
The researchers at the CDC say, "it is unclear what is driving the rise in major depressive episodes, particularly among girls." They say adolescent girls may have been exposed to a greater degree of depression risk factors in recent years.
Cyberbullying, for example, has increased more in girls, according to Mojtabai. Studies have shown that they use mobile phones more frequently and intensively than boys do. Social networks, such as Twitter, Instagram, Facebook, have lead to situations that caused major depression.
There is no increase in ages 21 to 25, but teenagers' rate of depression has increased by 37% since 2014.
"The growing number of depressed adolescents and young adults who do not receive any mental health treatment calls for renewed outreach efforts, especially in school and college health centers, counseling services and pediatric practices, where many of the untreated adolescents and adults with depression may be detected and managed," writes Mojtabai..
No one knows for certain what causes depression, but experts at Harvard Medical School, in Boston, MA, believe that depression results when certain chemicals in the brain are out of balance. The treatments offered to teens depend on their symptoms. Some teens might need talk therapy (psychotherapy), and have sessions with a counselor. However, some teens might be more effective with medication. The Food and Drug Administration (FDA) approved two medications for teens with depression to use, Fluoxetine (Prozac) and Escitalopram (Lexapro).
These medications can help restore the balance of certain brain chemicals (neurotransmitters). When your brain chemicals are balanced, the depression symptoms can be relieved, and the medication is helping, according to the Mayo Clinic website.
We took a survey in our seventh grade classroom, and 15 out of 28 kids said that they may suffer from depression or someone in their family suffers from depression. Of those that said they were suffering from depression, we asked if they were being treated. Most said they were in therapy and a few said they were taking medications. We were surprised at how many people are suffering from depression. Most of the people surveyed in our class, seemed that people in their family has depression, rather than themselves.
One girl, age 13, says, "My dad suffers from depression. He takes medication to help relieve his symptoms. Some days, he seems better. But other days, he does not."
However another girl in our class, age 12, says, "I suffered from depression. It's mostly because, my parents are divorced, and during that time they were always arguing. I just felt alone. I still go to therapy once a week, and my doctor has helped me with a lot." Depression could happen to anyone, but can be treated.


This work is licensed under a Creative Commons Attribution-NonCommercial-NoDerivs 3.0 Unported License